Forgive us for bragging, but we sleep great every night. Seriously. We lie down on luxury mattresses that fit us properly, made from good things by smart people, and we sleep the best kind of sleep. We wake up fresh and rejuvenated, with bodies and minds ready for the day ahead. Everyone deserves sleep like that — the deep down, soul filling, body restoring restful kind of sleep. So, we started a new kind of online mattress company.
Sleep365 is about taking thread, fabric, foam, and coils, and doing something better.
LUXURY FROM THE INSIDE OUT
The basic ingredients in a mattress are pretty standard — but there's a big range in quality between the materials that go into a cheap mattress and what goes into a great one. That $500-600 mattress may feel great for 9 months to a year, but its materials start to break down quickly. They don't regain their shape, they don't hold up to your expectations.
Our luxury mattresses use the highest grade materials in every layer — to last as long as possible, to hold their shape, to feel as comfortable in 11 years as they do today.
WHAT'S INSIDE — THE CORE
Most luxurious, most foamiest
Good, thick foam is seductive. It begs you to just lie there and enjoy it. That's what we're going for in every luxurious foam mattress we make. But be careful — not all foams are created equal, and even mediocre mattresses claim to use "quality foam."
Sleep365 uses only the highest density premium foam available — it's sustainably produced to provide the best support for today, and for years to come. Certified by CertiPUR-US, our foam is healthier for the environment and for you. And that's across the board for all of our products — even in our lowest-priced mattresses, we don't skimp on foam quality.
Wrap those coils
Cheap, sad beds have cheap, sad coils. You may have even seen some of those springs pop through the cover, or experienced that pathetic bounce to the bed when you lie down. But good coils can be beautifully supportive. And great coils are just unbeatable. Take the highest grade coiled steel, wrap them individually with powerful, durable fabric, and they'll work together in harmony for a magical night's sleep. Sleep365 only uses top-line individually wrapped coils that provide zoned ergonomic support and long-lasting comfort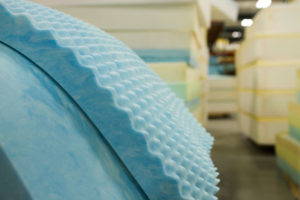 THE OUTERWEAR — PADDING AND COVERS
Sheep-soft
Just below the surface, our mattresses are padded with natural Joma wool from New Zealand. Cool, comfortable, and moisture-wicking, Joma wool holds its own for years, staying strong and soft night after night.
Super-comfy, eco-friendly
All of our mattresses are covered with modal eco fabrics or beautiful organic cotton. Modal fabrics start with beech tree fibers that are pulped and squeezed like a grapefruit. The resulting liquid is pressed through a sieve and the remaining fibers are woven to make the modal fabric. Yes, it's magic. Not only soft and cool to the touch, but these fabrics are sustainably produced and completely natural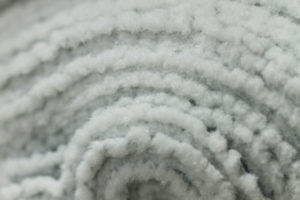 PUT IT ALL TOGETHER
Starting with the finest materials is only half the battle. From there, it's about taking those materials and combining them into a series of finely crafted, unique mattresses that fit a series of bodies. At Sleep365, there's no one mattress to rule them all — because that's not the way top-quality works. Some of our mattresses feature a thick foam core for those who love the contouring support of all-foam mattresses, while others combine coils and foam for ergonomic support and a just-right cushion. Some are firm, some are plush. But all are great.
And all are made the right way — using the best techniques at our family-owned manufacturing plant in Michigan. Our mattresses are made with heart and soul, and individually inspected for perfection. They're not sitting in a warehouse waiting for someone to grab one; they're made to order, to ensure each one is just right for the person it's going to.
GET COMFORTABLE
So what's a truly high quality mattress all about? It's about making you feel good. That means that every part of buying a mattress needs to be luxurious.
And it goes way beyond the beautifully made bed that makes bedtime the best time. It means no awkward salesmen staring at you while you bounce just a little. It means being confident you can send it back and lose nothing if you decide it's not perfect for you. That's why we designed our satisfaction guarantee and our 11-year full-replacement warranty to help you feel as good about your purchase as you do when you're jumping out of bed each day.
Because the best night's sleep comes from the best luxury mattress experience. And the best night's sleep makes every day best-er.