We spend a lot of time talking about the benefits of great sleep, and how the best mattress materials make the best sleep possible. But we don't spend as much time talking about how our mattresses are actually made — or who makes them. So, we wanted to share a quick Q&A session we had with mattress maker Bill Beuerle, the person who runs our manufacturing facility. He's in charge of the making, packaging, and shipping of our mattresses — so, yeah, he's a pretty invaluable part of the Sleep365 team.
One of the reasons we love Bill is he really cares about the work he does. For him, it's a family business — and that's an attitude we want to foster in spades here at Sleep365. So enjoy the conversation below, and enjoy getting to know the man who makes your new, natural luxury mattress.
Sleep365: The Buerle family has been doing this since 1946 — what was it like starting out, and how has your manufacturing changed?
Bill: My father started out renovating mattresses and porch cushions. He really started from very little. As the business grew, a little machinery was added to assist with production. In the early 50s we were located in a small warehouse in north Lansing. He then moved near downtown Lansing into a 4-story building, at the time a very typical mattress factory. In 1974 "urban renewal" took place in downtown and we had to move. We built a 30,000 square-foot factory that was designed to manufacture mattresses and box springs.
After a number of years we added a 10,000 square-foot building that was also used to make mattresses, mostly form mattresses.
In 2016 we built a new factory about 15 miles west in Grand Ledge, Michigan. Approximately 25% larger than our old factory.
Sleep365: What does that factory mean for your products today, and being able to make natural, luxury mattresses for Sleep365?
Bill: Over all these years, machines were added to help us improve what we were building — our primary mission is to build the best value product at each price point we provide. Today, thanks to our state-of-the-art factory, we're able to make upper-end mattresses.
Sleep365: How has the industry changed in all the time you've been involved in it?
Bill: The industry is driven by the consumer. The consumer has become much more intelligent about what they purchase and why. We and our products must evolve and remain relevant to that consumer.
We also have a much wider array of components available to build a mattress. We are therefore able to build a more comfortable product.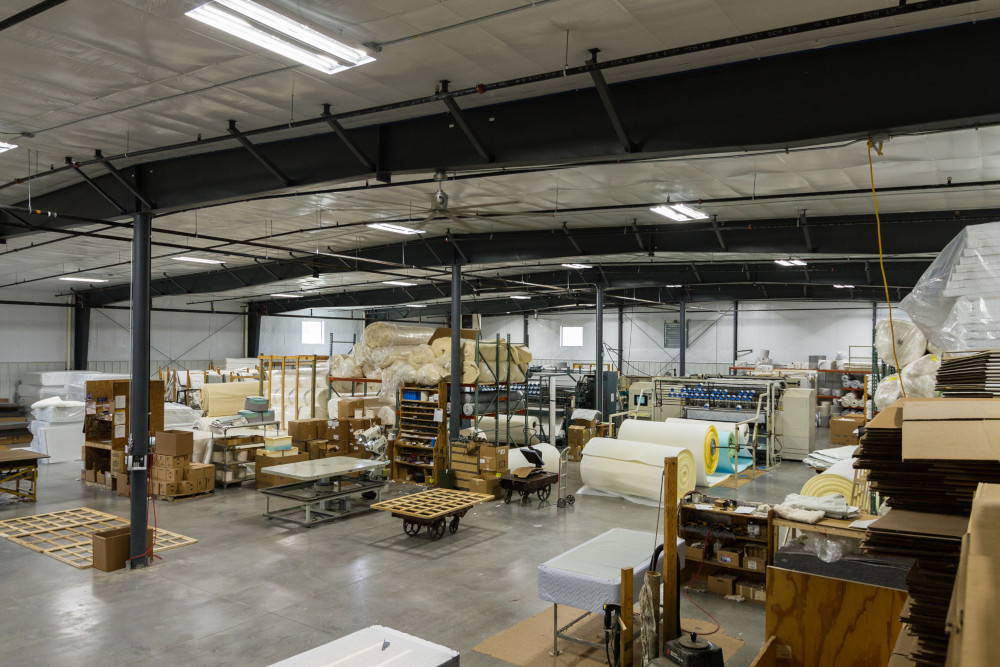 Sleep365: What do you like about your work?
Bill: We manufacture something — in this case a mattress. Many are in this business to simply make money, making or improving their product is not a top priority, the bottom line is.
We enjoy the hands-on work and embrace the challenge of improving what we build.
Sleep365: How are you committed to sustainability in your factory and manufacturing practices?
Bill: I believe everyone and every factory should make an effort to reduce their carbon footprint, especially in the landfill. We were at our most recent factory for over 40 years. Over the last 10 years at that facility our trash removal never increased, because we made a constant effort to reduce the amount of trash. It's good for the environment as well as the bottom line.
We currently recycle all our paper and cardboard, all our plastic, all our foam scrap, all our steel scrap.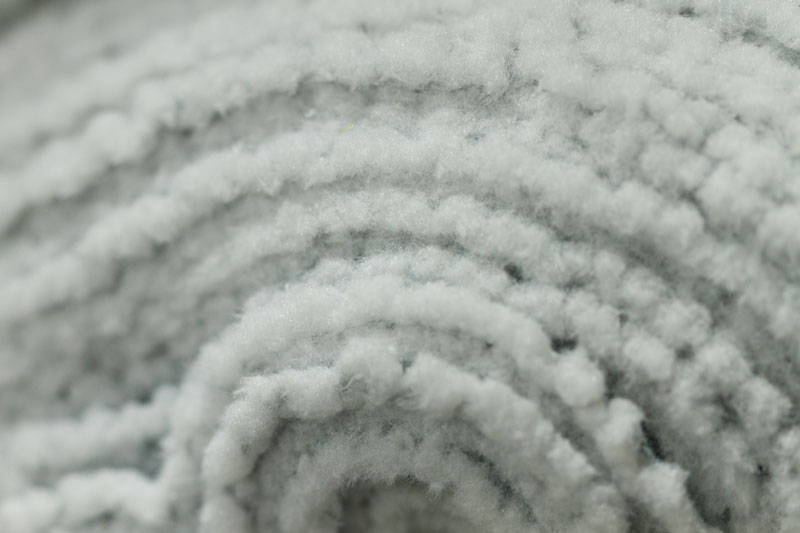 Sleep365: What about natural and organic products? Do you use them, and, what difference do they make?
Bill: We use natural and synthetic latex in different mattresses. We use natural Joma and blended wool. All of our foam is Certipur certified. We probably have a wider variety of components in this factory than most mattress factories. We can and do make a "natural" mattress. You could also argue the synthetic latex is as good as natural. Both are Okeo-Tex certified.
Sleep365: What do you expect to see in the future of online mattresses?
Bill: Buying a new mattress can be a difficult process. Many furniture stores look at that customer as an opportunity to make money, not to sell them the correct product. The industry has kind of opened the door for the online sellers. It did not take long for the online stores to show they in fact were not any different. (I give you the mattress reviewers.) I believe most consumers simply want to buy a product that has value and will help them sleep/live better. The "retailers" that focus on this will succeed.
Sleep365: This is a family business for you. When you retire, you'll be passing it on to your daughter. How does that family heritage factor into the work you do and how you approach your craft?
Bill: I feel I am simply a caretaker. I did not start this. I think I have made it a better company. My daughter needs to continue to make it a better company. And how that happens will be a fluid and ever-changing process.
365: What are you most looking forward to with the rest of your career, and then when you do pass the business down to the next generation?
Bill: My father took the company from a very small place and grew it into a business. This was done with valued employees and valued retail partners. It's because of these relationships that we have grown over the years into to what we are today.
---
Thanks again to Bill for letting us share a bit of his story. As a new online mattress company, we have the opportunity to work with an array of mattress manufacturers to produce our products. But we chose Bill because, well, we think he's pretty fabulous. Plus, Bill loves to hide little candy prizes in the mattresses, which is pretty cool. (Just kidding, that would be weird.)
We're excited to keep our work with Bill growing. Check out his handiwork here — and get yourself one of the finest natural, luxury mattresses around.